Insegnanti
---
Ludmila Alekseevna Zhytnikova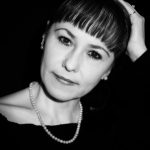 Coreografo e maestro di ballo. Dopo la laurea presso la Scuola Nazionale di Balletto di Kiev, ha danzato all'Opera di Kiev. Tra il 2000 e il 2013, è stato solista principale all'Opera di Kosice in Slovacchia. Nel frattempo, è stato il coreografo per la Scuola di Ballo di Kosice e le sue coreografie sono state presentate sul palcoscenico di Kosice e Bratislava.
---
Novikov Mihail Aleksandrovich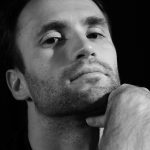 Choreographer and Ballet Master. After graduation from the National Ballet School of Kiev, he danced at the Kiev Opera. Between 2000 and 2013, he was principal soloist of the Kosice Opera in Slovakia. At the same time, he was choreographer at the Kosice Ballet School and his choreographies were presented on stage in Kosice and Bratislava.
---
Golovina Yuliya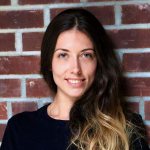 Istruzione : 2004 laurea, Accademia di Balletto di Kiev Esperienze professionali: 2015-presente "Balletto Nazionale Ungherese" 2012-2015 "Connecticut Ballet" (solista), maestra di ballo; 2012-2015 "Balletto Benjamin Briones (solista); 2012-2015 Maestra di balletto "Giovani ballerini del repertorio" 2008-2012 "Balletto russo imperiale" (solista principale), Mosca 2012-2014 maestro di ballo di "Brighton Ballet Theatre", solista; Stretching e il lavoro sui muscoli per rafforzare nelle classi per i bambini. Nel 2016, Yuliya ha seguito un corso Pilates "Stott Pilates. Essential & intermedio mat " Yuliya lavora con ballerini professionisti della compagnia nazionale ungherese di danza classica, giovani studenti di danza e clienti senza esperienza di danza. "Pilates è un allenamento completo per dare a tutti una migliore comprensione del corpo. E 'anche molto sicuro ed efficace: rendiamo più forti tutte le parti deboli del corpo e lavorariamo sempre tutti i gruppi muscolari. Per le classi con ballerini professionisti e studenti, ho creato un allenamento speciale che include esercizi di Pilates e gli esercizi che sono specificamente progettati per i ballerini per migliorare le loro capacità. Tutta la formazione si basa sulla conoscenza dell'anatomia e cambierà a seconda del tipo di corpo del ballerino, se necessario.
---
Prima ballerina for 24 years; while still active, she graduates from the famous Vaganova Academy of Russian Ballet and carries on a parallel carrier as a principal dancer and ballet Master. She has a 37-year experience as ballet Master and helped the preparation of a lot of dancers. Lots of these dancers became principal, soloist dancers all around the word, won ballet competitions and contests or became directors of artistic institutions. After her carrier as a dancer, she became a senior ballet master in the Kantilena Art School directed by N. A. Dolgusin. Invited by B.J. Bregvadze, she joined The National State Cultural Art Academy in St-Petersburg where she was teaching for 15 years.
Read more: Tsvetkova Nina Vladimirovna
---
She was born in Krasnodar. In 1997 she graduated from the St. Petersburg State Academy of Culture in teacher-choreographer. Some of her students studying now in the leading ballet schools in the world, the Royal Ballet School, Ballet School Nashenel English, the San Francisco Ballet School, Real conservatorio Profesional de Danza Mariemma Madrid, Moscow State Academy of choreography.
---
In 1996 graduated in Russian Perm Ballet Institute, in 2009 earned a master's degree in ballet. 1996-2000 Russia (Member of the Chuvash State Opera). In 2001 won audience sympathy award in International contest of young talents. 2000-2002 Member of Russian Academy of Sciences Kazan Opera. 2002-2008 England, Russian Ballet Swansea South Wales. Since 2009 Member of the Hungarian State Opera House and since 2013 Hungarian Dance Academy ballet master.
---
In 1989 graduated in Soviet Union Perm Ballet Institute, and after it, hu immediately became a member of the Moscow Ballet. 1994 Member of the Academy of Kazan Opera. 2002-2008 Russian Ballet Swansea South Wales (England). In 2009 earned Ballet Master's degree, and since 2011 Hungarian Dance Academy ballet master.
Formazione scolastica: Colegiul Naţional de Coregrafie, Chişinău Concorsi: Concorso internazionale di danza "Serge Lifar" a Kiev, Ucraina – Medaglia di bronzo (2006) Concorso internazionale di ballo a Perm, Russia – Diploma (2004) Concorso internazionale 'Artek Fouettes', Ucraina – Grand Prix (1998) Concorso internazionale di danza classica a Constanta, Romania – Medaglia d'oro (1997)
---
ОFormazione scolastica: Vaganova Ballet Academy (2011-2013) Rettore: Dorofeeva Vera Alekseevna Direttore artistico: Altynai Asylmuratova Balletto: Kovaleva Lyudmila Valentinovna Ospite: Vladimir Malakhov, Konstantin Zaklinsky, Irina Sitnikova Character Dance: Sherstneva Elena Anatolievna Contemporaneo: Daniel Cardoso Almaty Ballet School (20032011) Regista: Murzakhanova Kargylash Ibrayhanovna Insegnante: Li Lyudmila Munsekovna Lavoro professionale: 2013 -2016 Tatar State Opera & Ballet Theatre Musa Jalil (Russia) Corps de Ballet 2016 – presente Balletto Nazionale Ungherese Corps de Ballet
---
artista di danza contemporanea Laureato alla Hungarian Dance Academy come ballerino contemporaneo nel 2010. Tra il 2010 e il 2018 è stato membro di Inversedance | Zoltán Fodor Company.
Durante questo periodo si esibì in 20 prime esecuzioni, collaborò con noti coreografi ungheresi e stranieri, fece tournée in Senegal, Ecuador, Cina, Belgio, Australia e Perù e divenne una delle principali danzatrici e assistenti di regia della compagnia. Dal 2018 ha iniziato a lavorare come ballerina freelance con sede a Budapest; ha collaborato con Yvette Bozsik, Klári Pataky, DART e Compagnie inter Contemporain. Durante i suoi corsi oltre alla corretta formazione e alla tecnica contemporanea, si sta anche concentrando sullo sviluppo della presenza, dell'espressione e della fiducia.
---
imparato in Dózsa György Grammar School e Art of Dance Vocational School. Poi ha imparato 2 anni in Inversedance -Zoltán Fodor Company. Successivamente ha lavorato come ballerina free-lance per 4 anni e ha lavorato con molte belle compagnie e registi. Ad esempio Yvette Bozsik, compagnia di Pr-evolution Dance e Tranzdanze. Ora insegna tecnica di danza moderna nell'Istituto nazionale di balletto ungherese.
---
A modern dance teacher. Graduated from Hungarian National Ballet Academy. A prizewinner in Hungary (Nívó).
In 2002 founded a dancing troupe Laterna Magica, has been managing it ever since. In 1997, 1999, 2005, 2006 a winner of a Dance Festival in Hungary. Presently a modern dance teacher at several dance schools in Hungary.
---
È nata a Saratov nel 1987; Si è laureata in danza classica all'Istituto d'arte della regione di Saratov dove ha studiato nella classe di E. V. Dergileva. Dal 2005 al 2014, ha lavorato presso la Leonid Yakobson Ballet Company, dove è diventata solista nel 2009 e ha interpretato i ruoli principali in Nutcracker (Clara) e Giselle (Giselle). Ha anche ballato ruoli nel repertorio di Yakobson, tra cui "Paolo e Francesca" del ciclo Rodin, "Sextet" e "The Marriage Cortege". Ha partecipato a molte produzioni contemporanee create da coreografi russi. Ha lavorato come insegnante nelle scuole di danza di San Pietroburgo "Massimo", "Kasok", ecc. Nel 2013 si è laureata in Arte e Lettere presso la Vaganova Ballet Academy. Dal 2014, ha lavorato al Saint Petersburg Ballet Theatre. Il suo repertorio comprendeva il Lago dei cigni, la Bella addormentata, Don Chisciotte e Giselle. Dal 2016 lavora presso l'Opera Nazionale Ungherese.
---
Artist with merit of the Russian Federation, dean of the Cultural Academy of East Siberia (Ulan-Ude) and honorary professor of the National Central University of Beijing. During her carrier, she was the principal dancer of the Burjat Academy Opera. She is now one of the most important personalities of the cultural life in Russia.
Read more: Murujeva Tatyana Mihajlovna
---
Teachers 2014-2018
---
Ballet dancer, ballet teacher

Professional activities: Ballet dancer, ballet teacher, ballet fitness trainer, Founder & owner of Zhembrovskyy Ballet & Dance School, dance manager, assistant choreographer. Education: 1992-2000 Kiev National Ballet School, 2001-2004 Kiev National University of Art and Culture, Professional history. Teaching: since 2012 Zhembrovskyy Ballet and Dance School, since 2013 Jazz department of The Dutch National Theater School, since 2013 Assistant choreographer of Hans van Manen.
Read more: Alexander Zhembrovskyy
---
Director of the choreographic schools of Donetsk. 18 years of teaching experience. Chairman and member of the jury of the international, national and regional dance competitions. She was in the United States in the Russian ballet schools Philadelphia twice, New Jersey, Baltimore to work with middle-aged and older children in two one-week dance camps as Professor of classical dance.
---
Began his carrier as a ballet artist. In 1998 he joined the Hungarian National Ballet for six years. His attention turned toward contemporary dance, and now he is working with Pal Frenak's company. The main element of his classes is to learn the different dynamics of movements. Beside the dance technic he is giving attention to the state of mind. The dance is a source of joy, and to share – that is the goal.
Boris Myasnikov was born in Perm, Russia. He graduated from Perm State Ballet Academy in 2004. From 2004 -2009 worked as ballet dacer in Stanislavsky Ballet (Moscow, Russia). 2009-2013 Zürich Ballett (Zürich, Switzerland). Since 2013 he is member of Hungarian National Ballet Company. 2010 he finished The Academy of Arts Moscow (RATI-GITIS). 2004 Boris award 1-st Prize on the Vienna International Ballet Competition. 2008 on the Rome International Ballet Competition he got the Best Partner award. Borid performed in a variety role in such ballet like Nutcracker, Giselle, Swan Lake, Don Quixote, Sleeping Beauty, Romeo and Juliet, Cinderella, Raymonda, La Fille Mal Gardee, La Esmeralda, The Stone Flower, The Snow Maiden, Na Floresta, Napoli, The Seagull, Don Juan, Midsummer Nights Dream, Winds in the Void, Song of the Earth, Peer Gynt, Goldberg Variations, Firebird, Till Eulenspiegal, Wäre Heute Morgen und Gestern Jetzt, Etudes etc.
---