Welcome to our 8th international summer ballet course in 2022!
This year our course will be held from 25 July 2022 to 6 August 2022
We are glad to inform that our ballet courses will take place this summer.
However, because of COVID19 pandemic we have to provide safety for the students. Therefore, the following rules are to be compulsory for everybody. Those who break the rules might be expelled from the courses.
1. To keep a safe distance between people the groups will be 8 – 15 students depending on the size of the classroom.
2. The break between the end of the class and the beginning of the next one will be 15 – 20 min in order to ventilate and wash the classroom and sanitize the ballet bars. During the break students are not allowed to stay in the classroom.
3. Students must use hand sanitizers before and after the class. (sanitizers will be provided)
4. Students cannot leave personal belongings in the cloakroom after the classes are over. The cloakroom will be washed and sanitized regularly.
5. Students must put on shoe covers before entering the courses. Shoe covers will be placed near the entrance.
6. Sick students cannot enter the premises and attend classes.
7. An open day for parents and friends will not be organized this year.
8. Accompanying persons are not allowed in the premises.
This year the number of students is limited so register as soon as you can if you wish to participate. After the maximum number of participants has been enrolled, the registration will be stopped.
As in 2014 –  2021 this year there will be several groups (levels) as well as famous and experienced Ballet Masters will help you to progress through the course.  Year after year, we are committed to improve your comfort, so in 2020 all our ballet studios have air conditioner!
In 2022, there will be 7 groups:
During two weeks, 6 days a week, excellent Masters from Russia, Ukraine, Spain and Hungary will share their knowledge and experience with you. In our course, a big variety of subjects are taught: classical ballet, pointe technique/repertoire, variations, character dance, jazz dance, Pilates and stretching.
We hope to welcome you among our participants from 10 years of age. Every participant will be assigned to a group in function of age and skills.
---
Our teachers
Henning Rübsam is the artistic director and choreographer of New York City based SENSEDANCE and will celebrate his company's 30th anniversary season in 2022. He serves on faculty at The Juilliard School and The Alvin Ailey School/ Fordham University.
After his studies at the Hamburg Opera Ballet School, he was graduated from Juilliard and holds a Master Degree in Dance Education from Hunter College. He toured internationally with the Limón Dance Company and was a permanent guest artist in the joint company of Alwin Nikolais and Murray Louis. He performed with Beverly Blossom and created a solo work for prima ballerina assoluta Eva Evdokimova.
---
In 1996 graduated in Russian Perm Ballet Institute, in 2009 earned a master's degree in ballet. 1996-2000 Russia (Member of the Chuvash State Opera). In 2001 won audience sympathy award in International contest of young talents. 2000-2002 Member of Russian Academy of Sciences Kazan Opera. 2002-2008 England, Russian Ballet Swansea South Wales. Since 2009 Member of the Hungarian State Opera House and since 2013 Hungarian Dance Academy ballet master.
---

Hungarian State Opera House ballet master since 2019
Mariinsky Theatre ballet dancer 2001 – 2019
Education and professional experience:
In 1993 entered the Vaganova Ballet Academy, which graduated in 2001 with a Bachelor degree.
Since 2001 – till 2019, she worked as a ballet dancer of the Mariinsky Theatre.
In 2009 entered the Faculty of Education at Vaganova Ballet Academy and graduated in 2012 with Master of Education degree .
Since 2019,she is the ballet master of the Hungarian State Opera House.
---
Zhytnikova Ludmila
Studied at the National School of Ballet in Kiev where she graduated in 1976. Between 1976 and 1979, she was principal soloist at the Odessa Opera, and between 1980 and 2000 at the Kiev Opera House. Between 2000 and 2013, she was Senior Master of the Kosice Opera in Slovakia. She has 15 years experience as a Ballet Master.
---
Michail Novikov
Choreographer and Ballet Master. After graduation from the National Ballet School of Kiev, he danced at the Kiev Opera. Between 2000 and 2013, he was principal soloist of the Kosice Opera in Slovakia. At the same time, he was choreographer at the Kosice Ballet School and his choreographies were presented on stage in Kosice and Bratislava.
---
Boris Myasnikov was born in Perm, Russia. He graduated from Perm State Ballet Academy in 2004. From 2004 -2009 worked as ballet dacer in Stanislavsky Ballet (Moscow, Russia). 2009-2013 Zürich Ballett (Zürich, Switzerland). Since 2013 he is member of Hungarian National Ballet Company. 2010 he finished The Academy of Arts Moscow (RATI-GITIS). 2004 Boris award 1-st Prize on the Vienna International Ballet Competition. 2008 on the Rome International Ballet Competition he got the Best Partner award. Borid performed in a variety role in such ballet like Nutcracker, Giselle, Swan Lake, Don Quixote, Sleeping Beauty, Romeo and Juliet, Cinderella, Raymonda, La Fille Mal Gardee, La Esmeralda, The Stone Flower, The Snow Maiden, Na Floresta, Napoli, The Seagull, Don Juan, Midsummer Nights Dream, Winds in the Void, Song of the Earth, Peer Gynt, Goldberg Variations, Firebird, Till Eulenspiegal, Wäre Heute Morgen und Gestern Jetzt, Etudes etc.
---
In 1989 graduated in Soviet Union Perm Ballet Institute, and after it, hu immediately became a member of the Moscow Ballet. 1994 Member of the Academy of Kazan Opera. 2002-2008 Russian Ballet Swansea South Wales (England). In 2009 earned Ballet Master's degree, and since 2011 Hungarian Dance Academy ballet master.
---
he graduated from the Baku Ballet Academy and began her career at the Azerbaijan Academic Opera and Ballet Theater, after working for 4 years, she continued her career as a ballet dancer in St. Petersburg, where she danced in various theaters.
After receiving  the diploma as teacher -choreographer at the National  Pedagogical University named after Mikhail Drahomanov (Kiev), she began her teaching carer  in Veszprem, and then taught in Wienna, Reitdorf (Ausztria) and also give  master-classes on the classical dance courses at Salzburg Volkshochschule Salzburg.
Later she founded and  her ballet private school Victoria Art & Sport Egyesulet.  Her students won and received special prizes at different  Hungarian and international ballet competitions.  In 2018, Victoria received a special teacher award in St. Petersburg.
---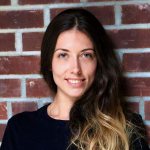 Education: 2004-graduated from Kiev Academy Ballet SchoolProfessional experience: 2015-present " Hungarian National Ballet"2012–2015 "Connecticut Ballet " company (soloist), ballet teacher; 2012–2015 "Benjamin Briones ballet company (soloist);2012-2015 " Young Dancers In Repertory" ballet teacher; 2008-2012 "Crown of Russian Ballet" company (principal),Moscow;2004-2012 "Imperial Russian Ballet" company (soloist) ,Moscow2012-2014 " Brighton Ballet Theater" ballet teacher, soloist dancer; Stretching and work on muscles straingth class for kids.In 2016 Yuliya attended pilates course " Stott pilates. Essential & intermediate mat" Since then she's been working with professional dancers from Hungarian National Ballet company, youngstudents of dance studios & also with clients without any experience in dance.  " Pilates it's a mindful workout so it gives my clients much better understanding of their own bodies. It's alsovery safe & effective, we make all of the weak parts stronger & always work equally with all group of mussels. For classes with professional dancers & students I have a special workout that includes pilates exercises and exercises that been made specially for dancers to improve their abilities. All workout builds on anatomy knowledge & will be modified according client's body type & alignment if needed.
---
She was born in Krasnodar. In 1997 she graduated from the St. Petersburg State Academy of Culture in teacher-choreographer. Some of her students studying now in the leading ballet schools in the world, the Royal Ballet School, Ballet School Nashenel English, the San Francisco Ballet School, Real conservatorio Profesional de Danza Mariemma Madrid, Moscow State Academy of choreography.
---
Born in Saratov in 1987, Liudmila graduated from the Saratov Region Institute of Arts ballet class E. V. Dergileva. From 2005 to 2014 she worked at the Leonid Yakobson Ballet Company where became a soloist in 2009. She danced the lead roles in Nutcraker (Clara) and Giselle (Giselle). She also danced roles from the Yakobson repertoire including «Paolo and Francesca» from the Rodin cycle, «Sextet» and «The Marriage Cortege». She has taken part in many contemporary prodactions created by Russian choreographes. She worked as the invited teacher in ballet shcools of St. Petersburg «Massimo», «Kasok» etc. In 2013 she graduated Vaganova Ballet Academy "Arts and humanities" degree Bachelor. From 2014 she worked whit the Saint Petersburg Ballet Theatre. Her repertoire included Swan Lake, Sleeping Beauty, Don Quixote and Giselle. Since 2016 she works at Hungarian National Opera.
---
A modern dance teacher. Graduated from Hungarian National Ballet Academy. A prizewinner in Hungary (Nívó).In 2002 founded a dancing troupe Laterna Magica, has been managing it ever since. In 1997, 1999, 2005, 2006 a winner of a Dance Festival in Hungary. Presently a modern dance teacher at several dance schools in Hungary.
---
contemporary dance artist Graduated at the Hungarian Dance Academy as a contemporary dancer in 2010. Between 2010 and 2018 was a member of Inversedance | Zoltán Fodor Company.
During that time she performed in 20 premieres, worked with well-known hungarian and foreign choreographers, toured in Senegal, Ecuador, China, Belgium, Australia and Peru and became one of the company's leading dancers and rehearsal assistant. From 2018 she started working as a freelance dancer based in Budapest; collaborated with Yvette Bozsik, Klári Pataky, DART and Compagnie inter Contemporain. During her classes beside the proper training and contemporary technique she is also focusing on developing presence, expression and confidence.
---
learnt in Dózsa György Grammar School and Art of Dance Vocational School. Then she learned 2 years in Inversedance –Zoltán Fodor Company. Thereafter she had been working free-lancer dancer for 4 years and she worked with many nice companies and directors. For example Yvette Bozsik,  Pr-evolution Dance company and Tranzdanze. Now she is teaching modern dance technique in Hungarian National Ballet Institute.
---
Ballet summer course includes:
Classical ballet, pointe work, variation, virtuosity, character dance, modern (contemporary), pilates and stretching. First time on the ballet summer courses in Europe you can learn character dance.
Character dance is taught in all Russian ballet academies as it is an integral part of classical ballet and can be met in most of classical ballet repertoiresIt is a stylized representation of a traditional folk or national dance. World-know ballets such as Swan Lake and Don Quixote feature character dance. Character dance classes help to develop the rhythmic, coordination and the individuality of A dancer.
The IV international ballet summer intensive course welcome young students from  age 10  years old and up to professional dancers from all over the world.  All participants will be allocated to different levels.